Please note: We are currently CLOSED. Please see: COVID-19 Updates on Library Services and Operations
---
Study rooms at the OISE Library may be booked as follows: 

Concourse Level study rooms (all U of T)
Four Concourse Level study rooms are available to the University of Toronto community including current students, staff, faculty, alumni, and visiting scholars.
These rooms accommodate two to six people.
Mezzanine Level study rooms (OISE only)
These rooms are available to members of the OISE community including current OISE students, staff, faculty.
There are 16 individual rooms and six group study rooms on the Mezzanine Level.
Individual study rooms M1, M3, M28, M30, and M32 can accommodate 1 or 2 people.
Study room policies
Mezzanine and Concourse Level rooms are intended for scholarly, unpaid, individual or group activities. They are not to be used as a place of business.
While talking is permitted in the study rooms, we ask that patrons please respect other library users in the vicinity. The study rooms are not sound-proof, so excessive noise levels will disturb other library users.
Covered beverages are permitted in the rooms but food is not.
Rooms can be booked a maximum of four hours per day.
Study room keys must be returned to the Service Desk at least 5 minutes before the end of your booking.  At the end of the day, keys must be returned 15 minutes before the end of your booking.
Late fees will be applied for keys that are not returned on time. A replacement fee will be charged for lost keys.
The University of Toronto Libraries are not responsible for any loss or damage of items left unattended in the rooms.
Commercial activities are not permitted.
Booking a room
1. Book a room online up to two weeks in advance using your UTORid and password.
2. You will receive an email confirming your booking.
3. Present your TCard(s) to OISE Library Service Desk staff to pick up a key for your study room. Please note that:
three TCards are required for Mezzanine group study rooms
two TCards are required for Mezzanine double study rooms
two TCards are required for Concourse level study rooms
4. Booked rooms that are unoccupied after 1 hour from the start of the booking will be made available for other students.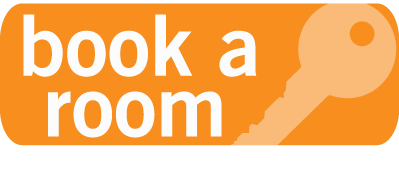 Problems booking a room?
If you are unable to book a room using the online booking system, please contact the Service Desk for assistance at 416-978-1850.
Please note that current OISE Alumni Research Readers will need to contact the Service Desk to book a room.  This can be done either in person at the OISE Library or by phone at 416-978-1850.